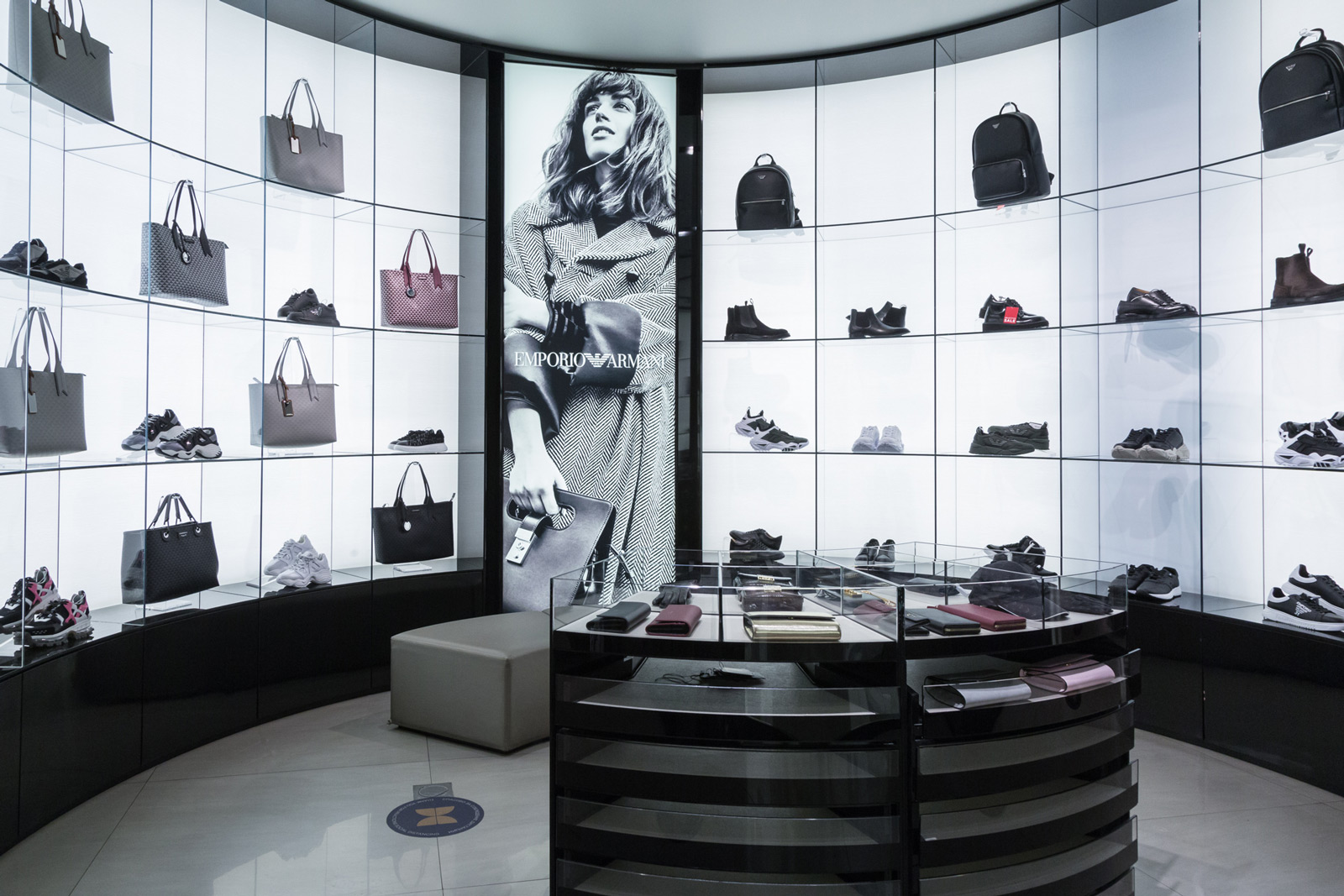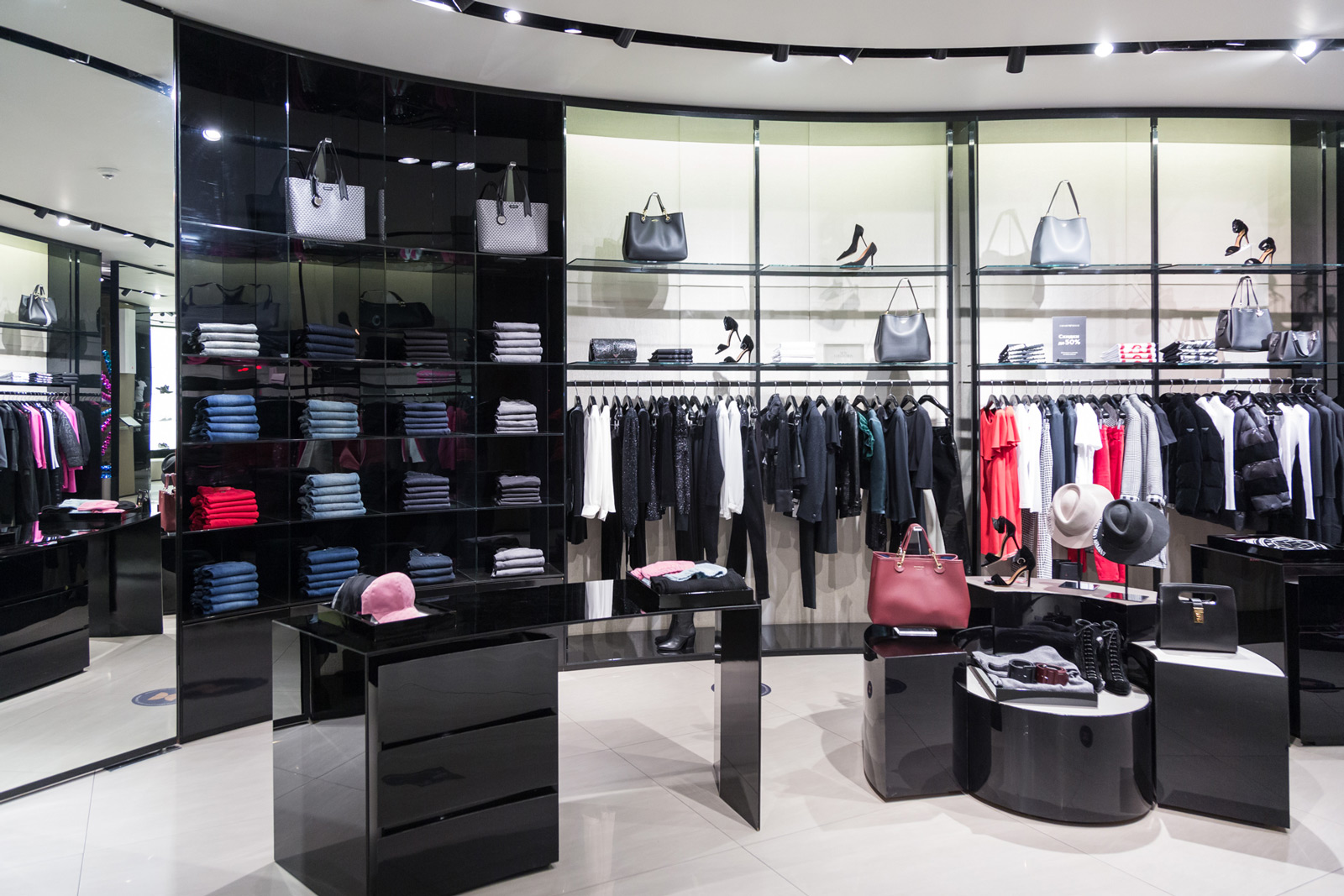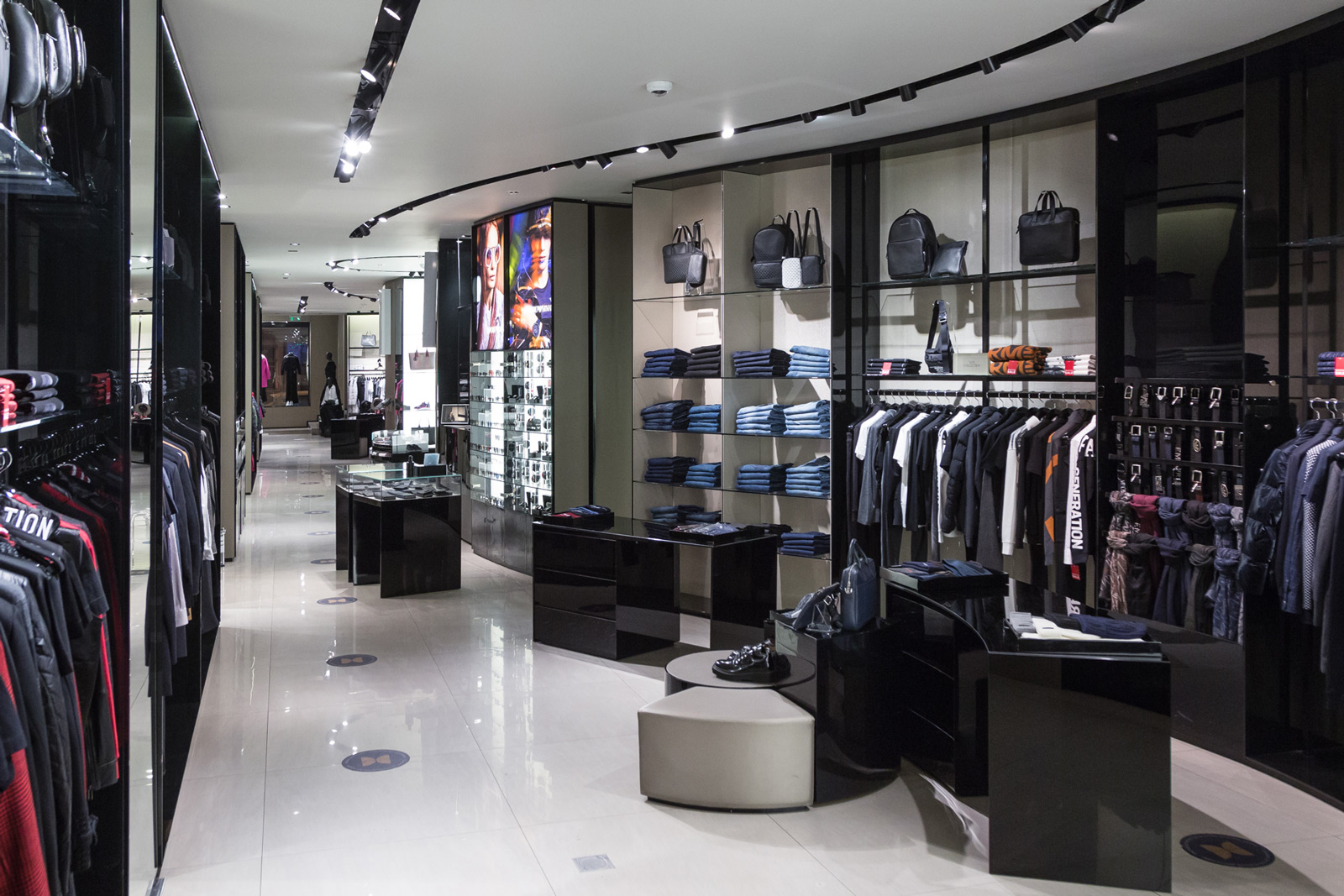 BABOCHKA Company opened a monobrand Emporio Armani boutique in St. Petersburg in 2005 on the ground floor of a monumental building, a wonderful example of Stalin Empire style architecture. The total area of the premises is 500 square meters. There are high ceilings, big shop windows overlooking the Bolshoy avenue. During the last years this main street of the Petrogradskaya Storona district has become the second in importance after the Nevsky avenue place of concentration of the fashion boutiques of the city.

Emporio Armani was conceived by the designer in 2001 as a democratic line of luxury in contrast to the more formally luxurious brand lines. Giorgio Armani traditionally worked out the basic concept of boutique design as well, which helps to present the collection to the buyers in the most modern and understandable way. The House of Armani has been promoting this concept with small variations all over the world since 2002.

Italian studio of Ivana Invernizzi (Ivana Invernizzi Architture e Design) realized the boutique concept strictly according to the designer's idea. Her portfolio already includes more than forty realizations of Armani's idea, and twenty six of them are in China.

However the laconic outwardly, verified and minimalist solution is formed here on luxurious materials – combination of the exotic wenge wood and fine monochrome Venetian plaster.
Shop Emporio Armani now.